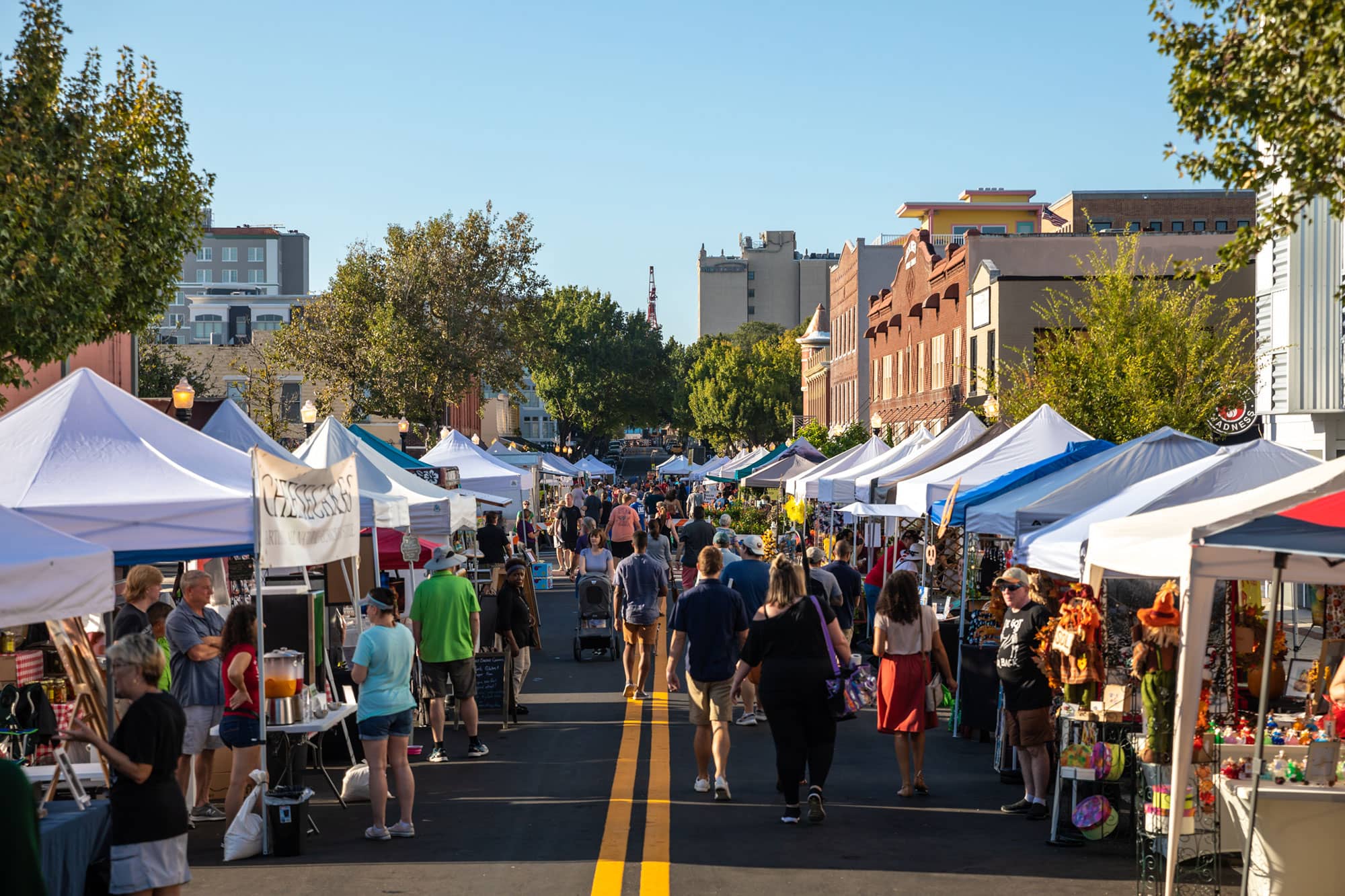 The Lakeland Downtown Farmers Curb Market is closed during the month of August. They will reopen on Saturday, September 2 from 8am-2pm.
Lakeland Downtown Farmers Curb Market bring locals and visitors alike to the downtown area every Saturday. The Market is a stage for our talented local artisans and growers, selling fresh produce, plants and locally handcrafted items.
Farmers Curb Market – Plan to Shop and EAT
The Market has an exceptional variety of local vendors who offer fresh produce, seafood, pastries, breads, desserts, local honey, artisans, and crafts. You can view a full list of vendors by going to downtownfarmerscurbmarket.org. The Red Swan makes handmade lapel pins, DOU Bakehouse makes marvelous French macarons, East of These sells handmade headbands, and Take Heart Africa features products made in rural Kenya.
Come hungry because The Market has plenty of food vendors! The Crepe Company, Honeycomb Bread Bakers, and Krazy Kombucha are just a few of full time food businesses. If you want to buy items to prepare at home, you will have plenty of seafood, pasta and produce options to choose from.
Plan Your Visit
Farmers Curb Market is open every Saturday from 8:00 a.m. – 2:00 p.m. September-May and 8:00 a.m. – 1:00 p.m. June and July, and you will see lots of tents in the 200 block of North Kentucky Avenue and on East Bay Street. While you are downtown, be sure to stop in one of the many boutique shops, coffee shops and restaurants in the area. Before you visit, you may want to read our blog post about Spending the Weekend in Lakeland as it includes details about nearby things to do.