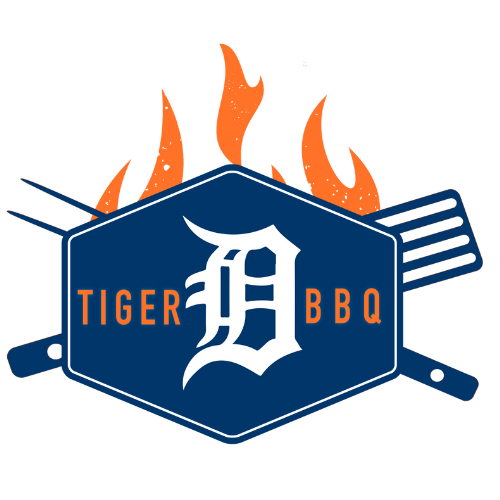 Join us at Publix Field at Joker Marchant Stadium, Florida's most magnificent spring training facility for the Tiger BBQ. The outlook may be cloudy but the BBQ is going ahead!
Today, Polk County is the only Spring Training location that welcomes its spring Major League Baseball visitors with a good old-fashioned barbecue. The 76th Annual Tiger BBQ presented by Rodda Construction, will feature everything you'd find in an old-fashioned barbecue, from pork, ribs and chicken to potato salad, coleslaw and more.
Great Value BBQ Buffet with Drinks and Souvenir Mug
Enjoy a world famous menu of traditional southern BBQ along with drinks and a Souvenir Mug – all for just $40!
The Buffet features, Pulled Pork, Grilled Chicken Quarters, Ribs, Sausage, Shrimp Cocktail, Coleslaw, Baked Beans, and Roasted Corn.
Spring Training provides the State of Florida with an estimated economic impact of $753 million each year. In Lakeland, that translates to approximately $45 million. Proceeds from the BBQ will go to the Detroit Tigers Foundation of Florida, Inc., providing athletic opportunities for underprivileged children in Polk County.
This is a family-friendly event. Purchase tickets online using the button below.
For Spring Training ticket information and special group pricing, call the Lakeland ticket office at 863-686-8075 or visit tigers.com/springtraining.
If you love the Tigers, be sure to check out Detroit Tigers Spring Training, Local Brews & Food or Accommodations.