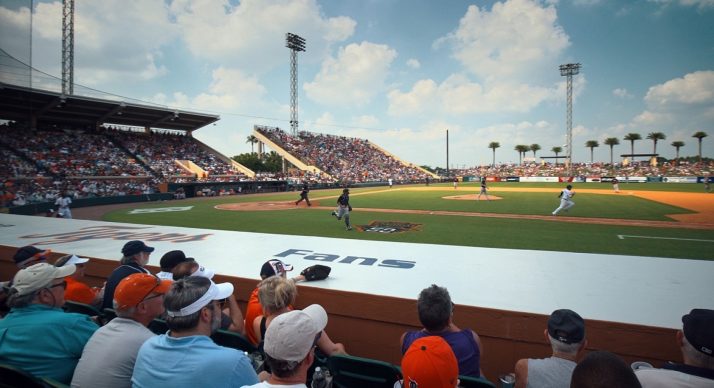 Detroit Tigers Spring Training kicks off in Lakeland with a game against the Houston Astros on Monday, March 1. Game times for 2021 are TBA.
Detroit Tigers Spring Training in Lakeland
Spring of 2021 will mark the Tigers 85th season at TigerTown in Lakeland, extending the longest-standing relationship between a Major League team and a current Spring Training host city. The 2021 spring season will be the club's 56th consecutive season of playing at Publix Field at Joker Marchant Stadium.
2021 Spring Training Home Schedule
March 1, Houston Astros
March 2, Atlanta Braves
March 4, Baltimore Orioles
March 6, New York Yankees
March 7, Washington Nationals
March 11, Toronto Blue Jays (SS)
March 12, Philadelphia Phillies
March 14, Pittsburgh Pirates
March 17, Baltimore Orioles (SS)
March 18, Tampa Bay Rays
March 21, Toronto Blue Jays (SS)
March 23, Philadelphia Phillies
March 24, Tampa Bay Rays
March 26, New York Yankees
March 27, Philadelphia Phillies
March 29, Tampa Bay Rays
March 30, Tampa Bay Rays
Individual game tickets will be available for purchase starting mid-January at the TigerTown box office. For additional ticket information and special group pricing, call the Lakeland ticket office at (866) 668-4437 or visit tigers.com/springtraining.
View their full schedule at tigers.com.