Whether you're just visiting the area or a lifelong resident of Polk County, there is so much history in and around our county that you need to see. These are the top historic sites in Central Florida that any and everyone should visit.
Historic Sites in Central Florida
With history rooted in every corner of the county, Central Florida is known for its citrus, agriculture, and phosphate mining. Take a trip around one of Florida's largest counties and see historic landmarks from 205 foot singing towers to 100+ year old houses turned museums.
1. Polk County History Center
A great place to begin your historic journey is the Polk County History Center. It is located in the 1908 Polk County Courthouse in Downtown Bartow. The museum has been preserving its past since 1998.

2. Wonder House
Before Cypress Gardens and Walt Disney World Resort, tourists flocked to this one‑of‑a‑kind mansion in the heart of Central Florida called Wonder House. With its concrete walls inlaid with glass tile mosaics, it's no surprise the unique homestead quickly became a popular tourist destination from the 1930s‑1960s. Today, they offer tours of the residence on Fridays, Saturdays, and Sundays and must be scheduled in advance.

3. L.B. Brown House Museum
L.B. Brown House Museum in Bartow is a physical legacy left behind by a former slave who defied the odds and became a successful Florida business leader. He built L.B. Brown House turned museum in 1892 and it continues to add to the charm and history of Downtown Bartow.
.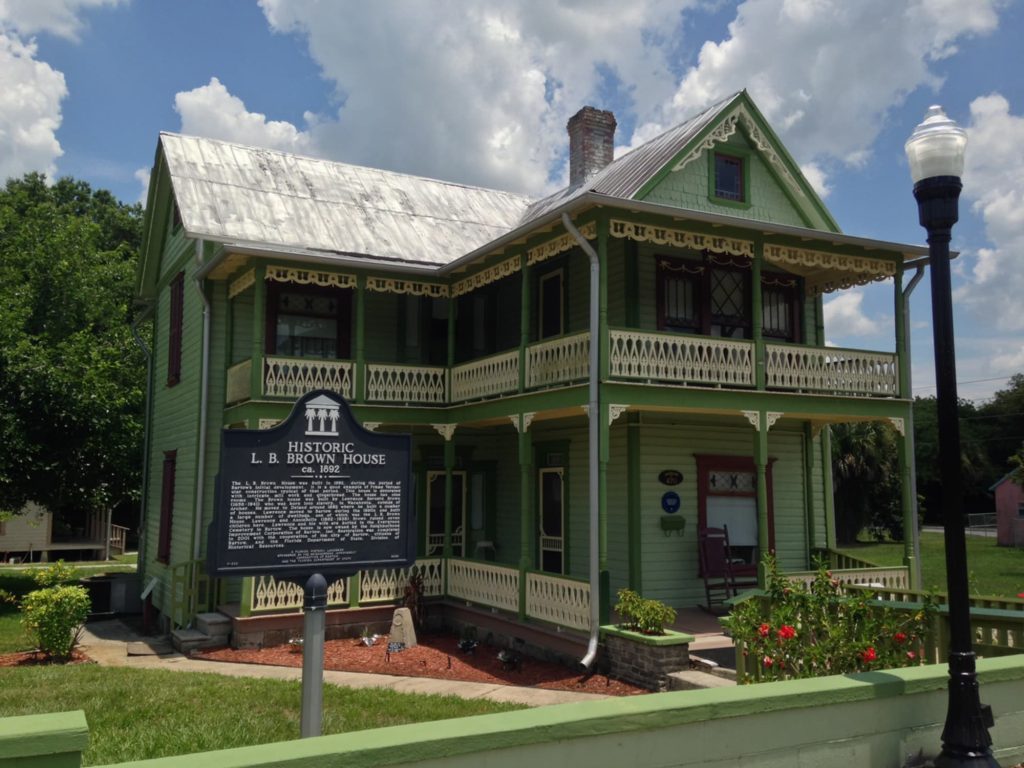 4. Lake Wales History Museum
Lake Wales History Museum will give you the inside track on Lake Wales history and heritage through exhibits set inside an original train depo built by the Atlantic Coast Line Railroad in 1928.

5. Bok Tower Gardens
This breathtaking gem has been enchanting those enjoying a Central Florida vacation for over 80 years. Originally opening in 1929, Bok Tower Gardens is now a national historic landmark with 2 hiking trails, 50 acres of gardens, and a 205‑foot singing tower carillon.

6. Terrace Hotel Lakeland
When the Terrace Hotel Lakeland first opened its doors in 1924, it was known as one of Florida's finest hotels. The Terrace was one of the first hotels in the state to have air conditioning which was a luxury at the time. The high‑ceilings in the lobby and huge French windows overlooking Lake Mirror have a tendency to make you feel like a celebrity from the 1920's.

7. Homeland Heritage Park
This unique park is home to several original structures from 19th century pioneer life in Florida, including an 1800s farm house, school, and church. Today, the historic church at Homeland Heritage Park is a popular spot for weddings.
Looking for more Central Florida Attractions? Check out our Things To Do Section or follow us on Instagram.