We've put together a Top 10 Family-Friendly Central Florida Spring Break Ideas for 2023. We hope to see you and your family this March and April.
Central Florida Spring Break Ideas for Your Family
Central Florida is one of the top destinations for a fun, family-friendly spring break. With so many different offerings from watersports to nature and wildlife activities, there is always something to do that the family will enjoy.
And the best part? Every activity is located within a 90-minute drive to the beach and 60-minute drive to Orlando attractions.
1. LEGOLAND Florida Resort & Peppa Pig Theme Park
LEGOLAND Florida Resort is the perfect all-day spring break activity and is fun for the whole family. With over 50 rides, interactive shows, attractions, and a water park, designed just for kids, it's guaranteed they will have the best spring break ever. Stay at Pirate Island Hotel for an even greater experience. And extend the Spring Break fun at the new Peppa Pig Theme Park that is just steps away!
2. Safari Wilderness
By spending the day at Safari Wilderness in Lakeland, you'll have an up close and personal experience with many exotic animals. From lemur feeding to camelback riding and cheetah spotting, it's an experience the kids will never forget. The ranch has also offers a premium camping experience, giving you the full Serengeti-like safari and camping adventure!
3. Detroit Tigers Spring Training
Experience the nostalgia of a Detroit Tigers Spring Training game, where players are still accessible, kids are kids and the sun is always shining. See major league teams in action at the best Spring Training venue in the country. Get up close, and have a fantastic day out at Tigertown in Lakeland.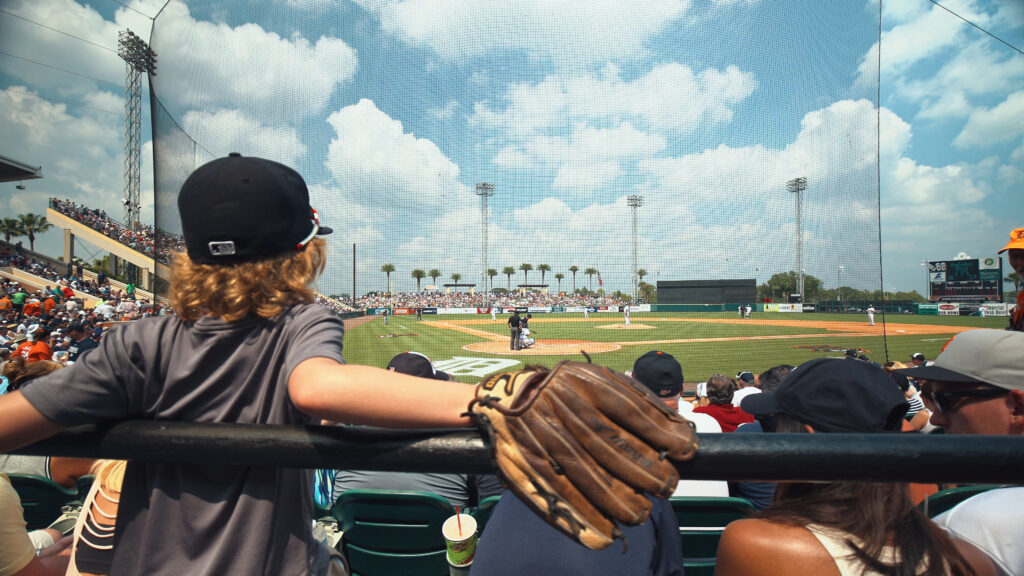 4. Florida Children's Museum
The Florida Children's Museum in Lakeland is ALL-NEW and just opened in November 2022. The museum offers colorful, interactive entertainment, and opportunities for parents and children to connect through different learning styles. Focusing on the five senses, the Florida Children's Museum is 2 floors of kid-powered interactive exhibits and programs. The museum is now located at Bonnet Springs Park.
5. Westgate River Ranch Resort & Rodeo
Westgate River Ranch Resort near Lake Wales is the perfect place for all things outdoors, making this the perfect destination for a family-friendly Central Florida spring break getaway. With cabins, teepees, wagon stays, camping and unique glamping options available, every family can experience the beauty of this property. There are many activities to keep everyone busy from horseback riding, rodeos, to fishing, and more.
6. Elite Cable Park
Spring Break = Water! Experience all things water this spring break without having to rent a boat, any equipment or gear. At Elite Cable Park in Auburndale, riders have the chance to waterski, wakeboard, kneeboard, and wake-skate all while connected to a cable park system. First-timers will get a one-on-one training session before hitting the water. The new Camp Margaritaville RV Cabana Cabins Resort is just next door.
7. Circle B Bar Reserve
Circle B Bar Reserve is a prime destination for hiking, bird watching and cycling. Visit the onsite Polk Nature Discovery Center to learn about Polk County's ecosystems through hands-on activities and climb around on the indoor play area which is perfect for the kids. A trip to Central Florida wouldn't be complete without an alligator sighting, which can be safely done from the Lakeland preserve's pier or shoreline.
8. Alligators Unlimited Airboat Tour
With airboat tours leaving from Lake Wales, Alligators Unlimited Airboat Nature Tours offers 1-2 hour long family-friendly rides along the Kissimmee River. It's guaranteed fun and the experienced tour guides will be sure to show any wildlife sightings for photo opportunities.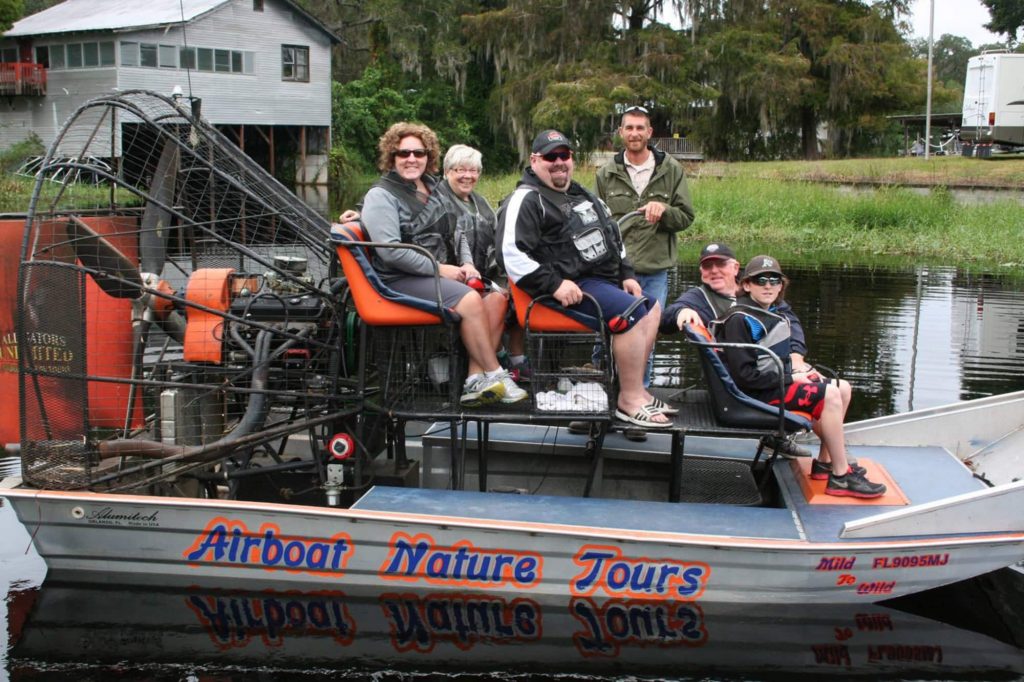 9. Bok Tower Gardens
Bok Tower Gardens in Lake Wales is a great place for kids to splash, climb, explore and learn in Hammock Hollow Children's Garden. Hammock Hollow is 2.7 acres located within Bok Tower Gardens, of water and wonders that will delight kids ages 2-12. After spending at least an hour in the children's garden, head up to the Tower to look for your house from the top of the mountain.
10. Central Florida Watersports & Boat Rentals
Looking to spend a day out on the water with the whole family? Central Florida Watersports & Boat Rentals has got you covered with water ski lessons, tubing with friends, paddle boarding, pontoon boat rentals.
Check out our Weekend in Winter Haven video.
Looking for more family-friendly Central Florida spring break Ideas? Check out our Things To Do Section or follow us on Instagram. You may also be interested in Detroit Tigers Spring Training Or for unique accommodation options visit our Alternative Places to Stay blog!