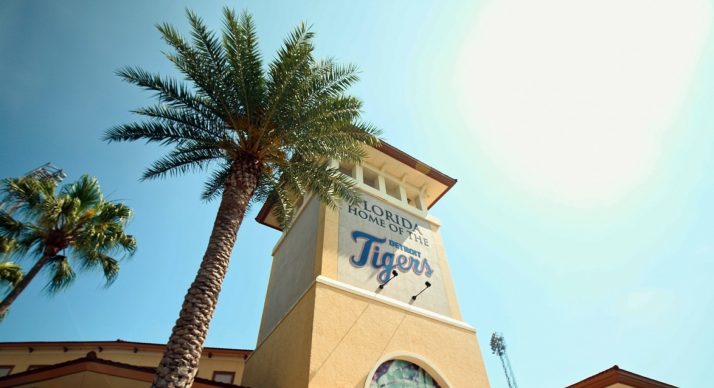 Visitor Services will celebrate the game of baseball with its annual Spring Training Day Kick-Off on February 13, 2021.
Spring Training Day Kick-Off Giveaways and BOGO Offers
This free, family-friendly event will take place from 8:00 a.m. until 1:00 p.m. Visitor Information Center staff will be giving away commemorative event T-shirts to the first 300 visitors, once the event begins at 8 a.m. (one per person, while supplies last). Craft and food vendors will be onsite.
LEGOLAND Florida Resort and Bok Tower Gardens tickets will be Buy One Get One Free when purchased at the Visitor Information Center on the day of the event. *Credit Card only.*  Visitor Information Center attraction ticket prices are already discounted, making this an especially attractive offer.
Spring training fans can pick up the latest information on the 2021 Spring Training season such as schedules and Spring Training guides. The Detroit Tigers are celebrating their 84th Spring Training season at TigerTown in Lakeland, extending the longest-standing relationship between a major league team and a current Spring Training host city.
Area Hotel Offer
Planning to visit Central Florida with your family this spring? LEGOLAND Florida is offering a 15% discount on resort hotel bookings. Details at vacations.legoland.com.
Central Florida's Visitor Information Center is located at Hwy 27 & I4 in Davenport. The Center is open 7-days a week, from 8:00 a.m. – 5:00 p.m.