I can tell you from personal experience that Florida is a vacation destination you DON'T want to miss. Year-round sunshine, soft-sand beaches, warm waters, ahh. Between the beach and prominent attractions, you can keep yourself occupied for longer than you have vacation time. But have you ever taken a closer look at Florida? Zoom in. What lies between the two coasts is a wonder all its own. I'm talking about Polk County here. The inland space of Florida nestled between Tampa and Orlando is full of century-old greenery, more than 500 lakes, and fifteen of the friendliest communities you can experience. The pace is slower, and the abundance of nature fills the soul.
A simple elevator pitch doesn't do this destination justice, so let me introduce you to some fan-favorite, must-see experiences you can call your own in Polk County.
The pace is slower, and the abundance of nature fills the soul.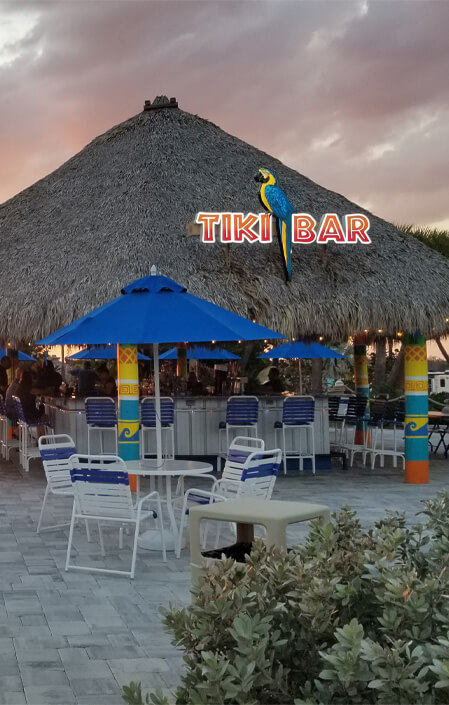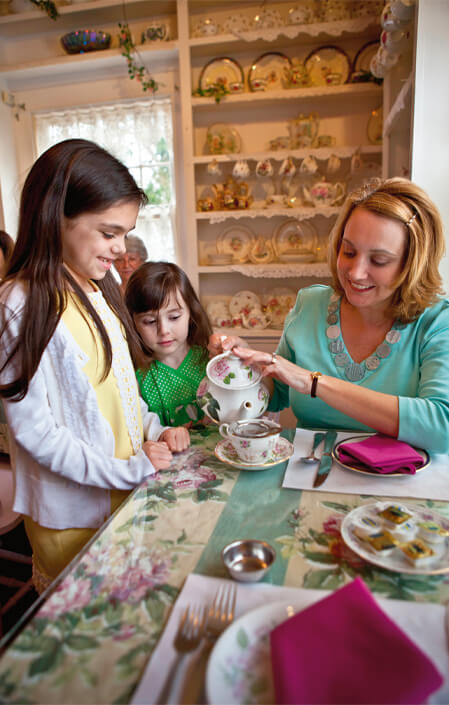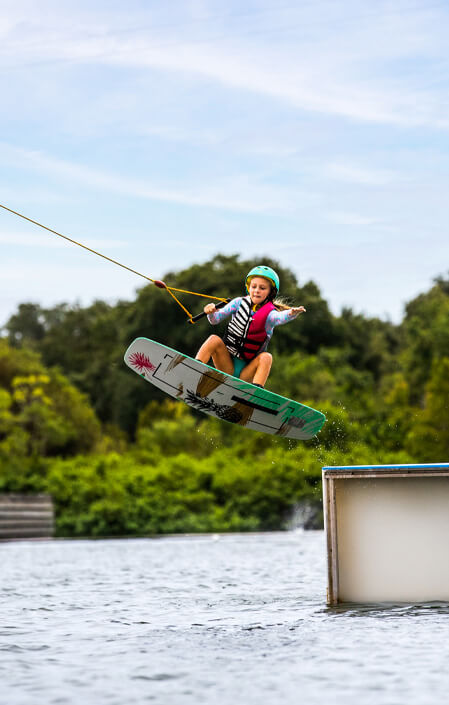 01

:

North-Central Polk County

Central Florida is home to thousands of citrus groves, so it won't be surprising that Lake Alfred (amongst most others) is a sea of green bursting with trees full of citrus, peaches, and more. Take in the sight and smell of the groves, then head to Lavender' N Lace Tearoom to awaken more of your senses. This charming, whimsical restaurant is housed in a century-old home. It offers high tea services and an abundance of decadent desserts like chocolate tortes, flaky croissants, and fluffy meringues. Once you've had your fill, walk through the historic grounds of Mackay Gardens and Lakeside Preserve. The mile-long multi-use trail winds through a beautiful lakefront shoreline with a dock to soak your feet and even a playground for the kiddos to burn off some energy.

Auburndale offers a stay-and-play atmosphere the whole family will love. Plan your stay at Camp Margaritaville RV Resort & Cabana Cabins and enjoy their pools and waterslide, mini golf course, firepits, arcade, tiki bars, and live entertainment. Or, take to the water at Elite Cable Park and try your hand at wakeboarding, waterskiing, or kneeboarding with the help of a cable system, not a boat! All ages and skill levels are welcome for this adventure of a lifetime. Refuel with a delicious meal at Peebles BBQ. This locally-owned restaurant offers hearty helpings of homemade BBQ ribs, chicken, and pork with traditional side dishes. I promise you won't leave hungry.

Head north and take to the skies via hot air balloon for a view of Polk City. Balloons & Beyond offers champagne service while you watch the area's natural beauty come to life during the sunrise flight. After landing, explore nature from a ground perspective with a bike ride down the General James A. Van Fleet State Trail. Previously a railroad, the paved trail is now a nearly 30-mile-long path through stunning open cattle land, protected forests, and wetlands.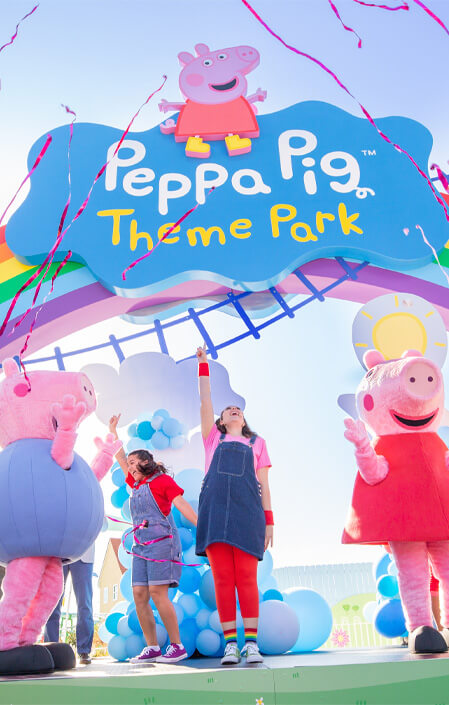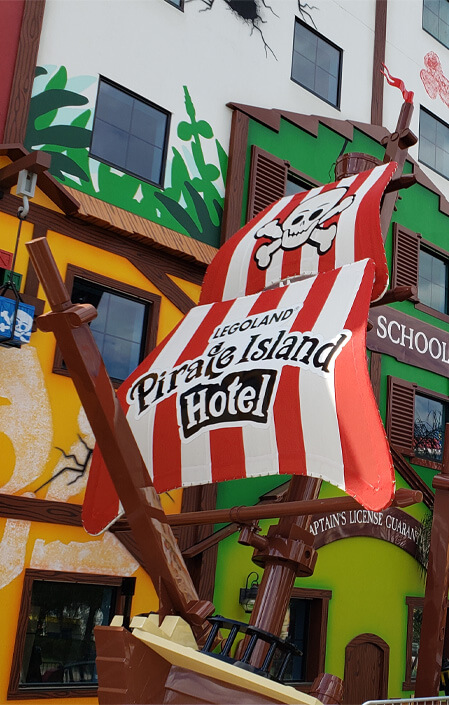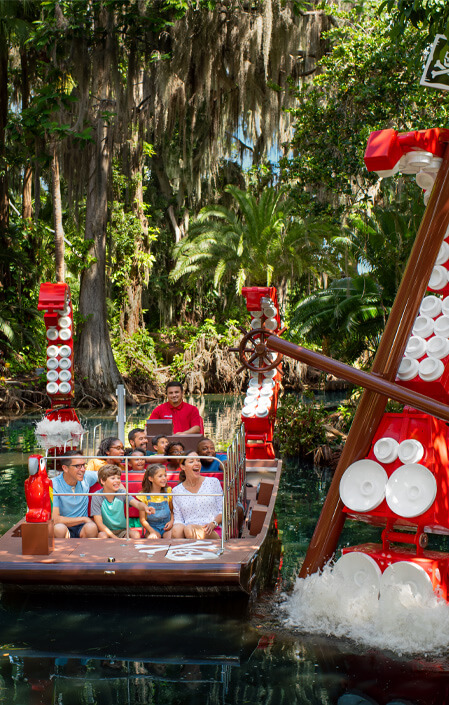 02

:

Central Polk County

Don't let the name fool you; Winter Haven is warm, sunny, and known for its canal-linked Chain of Lakes, making it a prime water-lovers destination. Get on the water for a dose of fast-paced watersports with a water ski, jet ski, or a catboat rental. Glide through canals via paddleboard or kayak, or relax during a narrated float through nature onboard Living Water Boat Cruises. Get on land and stroll boutique shops, antiques, and more in the quaint downtown section of Winter Haven. And while you're downtown, eat! I suggest Andy's Igloo & Drive-In Restaurant for blast-from-the-past nostalgia and diner-style dishes. Also, if you ask me, fries should always be dipped in milkshakes!

Last but certainly not least, if you're a sucker for traditional attractions, Winter Haven is also home to both LEGOLAND Florida Resort and Peppa Pig Theme Park Florida. Coasters, simulation flights, friendly mascots, and a lazy river loads the family with thrills and laughter. LEGOLAND Florida Resort is also home to two LEGO-themed hotels.

03

:

Northeast Polk County

Davenport is located in the northernmost part of Polk County. Its proximity to Orlando and large attractions makes staying at an Orlando Attraction Home super convenient. It amps your vacation experience with snazzy amenities like private bowling alleys, movie theaters, robotic butlers, and more. A vast selection of nearby restaurants, shopping experiences, and outdoor adventures adds to the fun during your stay. Davenport is also home to the Visit Central Florida Welcome Center. Stop, shop, and ask the local experts anything Polk County related. Seriously, these folks know everything!

The city of Dundee is renowned for Davidson of Dundee. Featured on Food Network, Fox News, and NBC, the family-owned factory crafts delicious candies and jellies from local citrus juice. Take their tour, see how the confections are made, and prepare for a tasty sampling. Then roll your sugar-filled bellies over to the Margaret Kampsen Historic Depot and board a 1968 red caboose that was the first to travel on the Atlantic Coast Railroad's Sebring line.

Settle into one of Balmoral Resort Florida's luxury vacation rental homes in Haines City. Less than 30 minutes from Orlando and LEGOLAND, this resort offers single-family homes with family-loving amenities like a waterpark, game room, and restaurant. Stay in town and discover the experience of U-Pick citrus from Ridge Island Groves. Hand-pick ripe peaches, citrus, and blueberries, then visit the gift shop for homemade jams, ice cream, and juices. Keep the outdoor fun alive while you explore the area's beautiful hiking trails and incredible fishing holes. Be sure to save some time to play a round of golf on the pristine courses.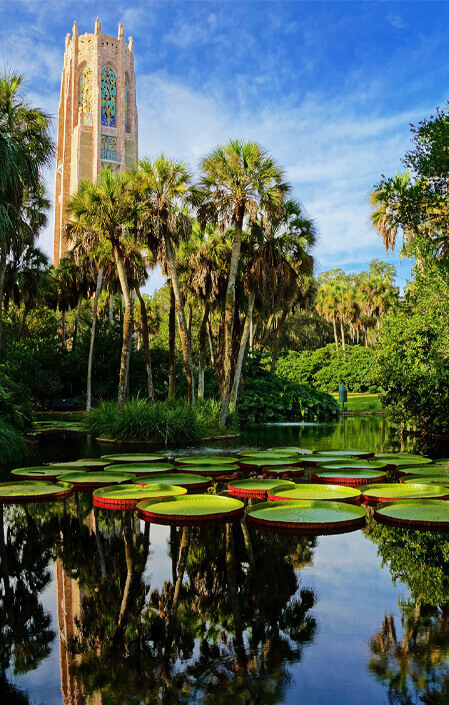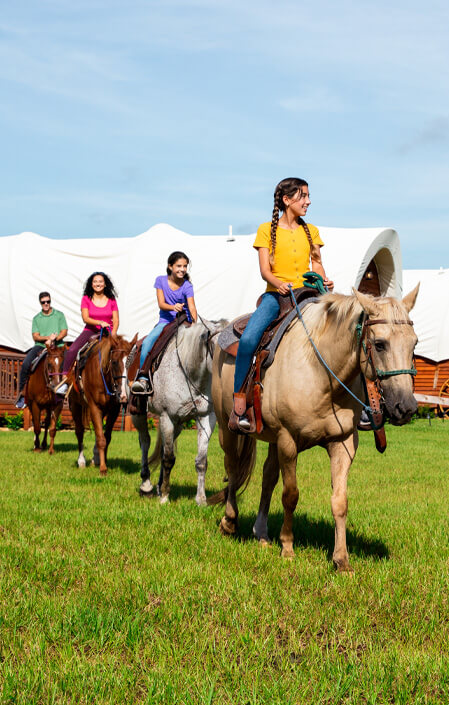 04

:

Southeast Polk County

Get a sneak peek at Florida's history in Lake Wales. Start by checking in to Westgate River Ranch Resort & Rodeo for an overnight stay. The all-inclusive dude ranch teaches about the old Florida cowboys while you enjoy the new amenities in their luxe teepees, glamping tents, cabins, and hotel rooms. Soak in 1700-acres of the beautiful wilderness and watch an authentic rodeo hosted each weekend. There's truly something for everyone here. The national historic landmark, Bok Tower Gardens, is tucked away but in plain sight. The 205-feet tall Art Deco carillon bell tower chimes musically twice daily and is surrounded by 250-acres of exotic plants, an estate, and two hiking trails. To call this striking, would be an understatement. Wrap up your exploration with a stop at the Lake Wales History Museum. This, too, is a former train depot that features a 1,000-year-old Indian canoe uncovered in nearby Lake Hancock and permanent exhibits highlighting the history, railroad, and industries of Lake Wales.

Frostproof is located along the 150-mile-long Lake Wales Ridge, some of the highest territory in Florida. In fact, the ridge is one of the few stretches above water during prehistoric times, resulting in the 19-square-mile area being abundant with rare and endangered plants and animals. Now nestled between two lakes, Frostproof gives nature lovers a full dose of beauty and peaceful outdoor activities like birding, fishing, kayaking, and paddleboarding.

Just north of Frostproof is the 2-square-mile town of Babson Park. Pack your comfy shoes because here is where you'll find some of the area's best hiking. Crooked Lake Prairie and Crooked Lake Sandhill provide stunning water views surrounded by hikes through the savanna and pine forest. Make sure to visit the Babson Park Nature Center for resources on birding opportunities in the area.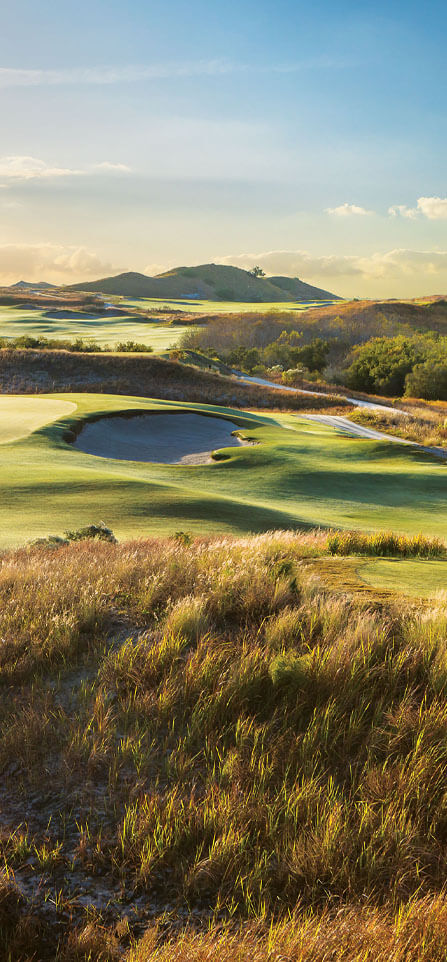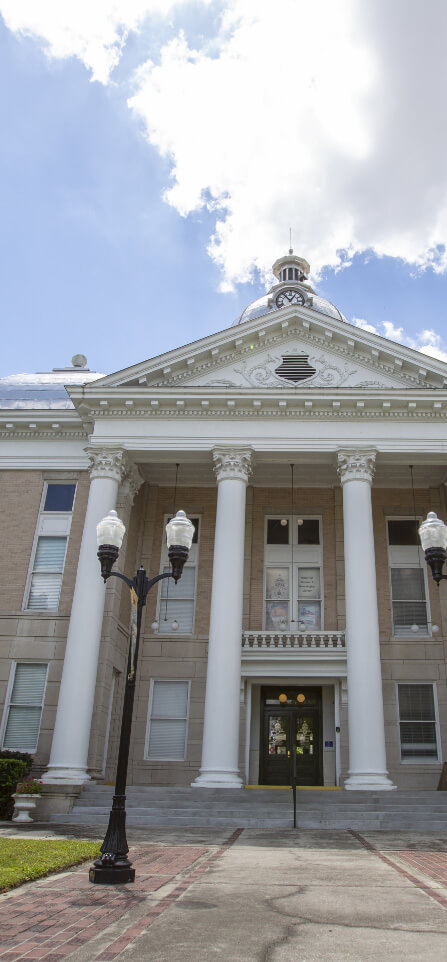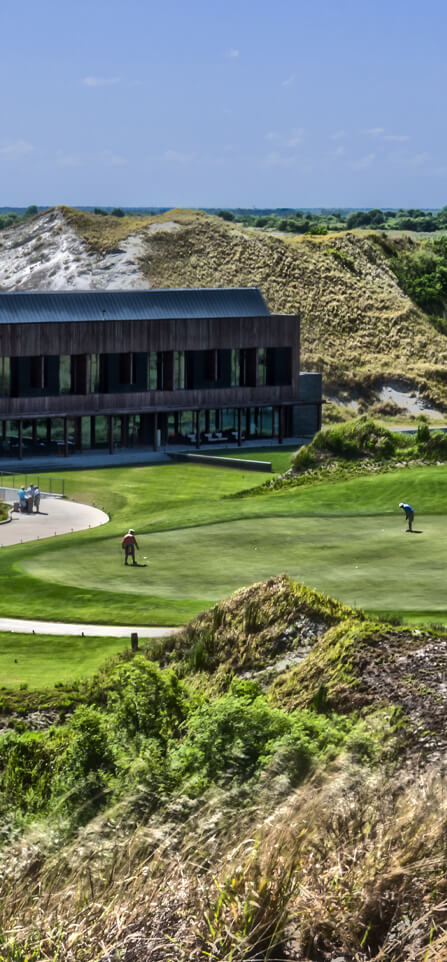 05

:

Southwest Polk County

Sticking with the historical theme, make your way to the oldest city in Polk County, Fort Meade. Founded in 1849, the charming, historical town has over 150 buildings designated as landmarks. See the sites and learn interesting facts with a self-guided tour starting at the Historical Society of Fort Meade. Then head to the Fort Meade Outdoor Recreation Area for an on-the-water look at the surrounding woodlands and natural wildlife.

From historic to latter-day, cap off your Fort Meade experience with a stay (and play!) at Streamsong Resort. Modern accommodations, three top 100 golf courses, and postcard-worthy native terrain have led Streamsong to be recognized as one of the greatest golf destinations in the world. This is such a sight to see, definitely don't miss this opportunity.

Now that you've seen the oldest city in Polk County check out the smallest. The community of Homeland only features a post office, general store, and Homeland Heritage Park, which is comprised of several original structures of pioneer living in the 19th century. Surprisingly, from such a small community comes the largest pre-1840 living history encampment in the Southeast, the Alafia River Rendezvous. Occurring each January, over 1,000 people set up an 1840 campsite on the Florida Frontiersmen club property, drawing thousands of visitors.

The Historic L.B. Brown House in Bartow is believed to be the only remaining home in Florida built and owned by a formerly enslaved person. Now a museum with scheduled tours available, guests can look into the life of this former slave turned successful business leader. Dig further into Polk County with a walk through the Polk County History Center. Residing in a former courthouse built in 1908, the museum and library display the history and heritage of the people, places, and events that have helped shape Polk County. Wrap up your day with a stroll through Bartow's charming downtown. Loaded with eclectic boutiques, antique shops, and wearable fashions, you can spend hours browsing the unique businesses and chatting with the locals.

Did you know that Florida has the largest known deposits of phosphate? Well, the town of Mulberry is centered around it. Since the 1800s, phosphate – which contributes to agriculture and food production – mining has taken place here. Dip into the Mulberry Phosphate Museum for an in-depth look at the industry and collection of incredible fossils discovered during the mining process.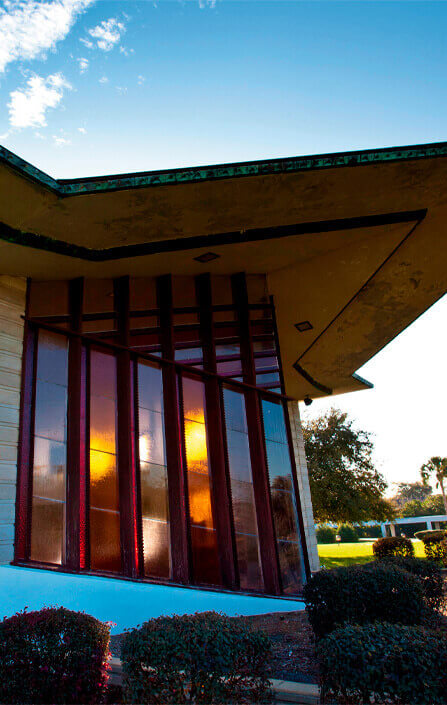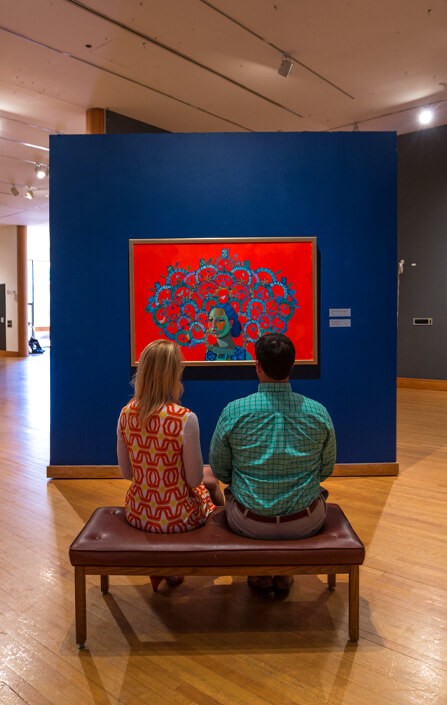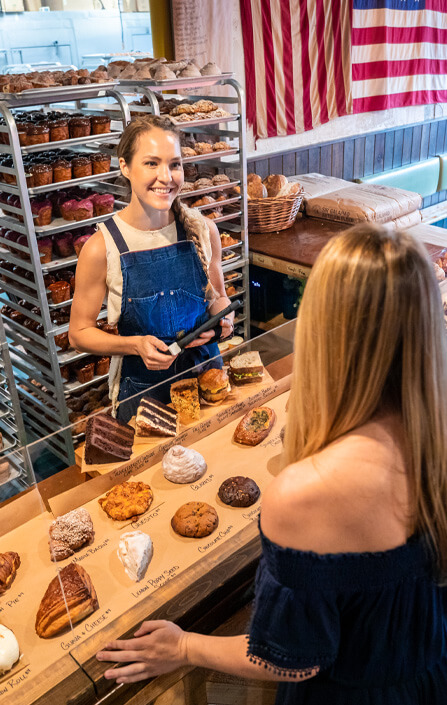 06

:

West Polk County

With so much to enjoy in Lakeland, I'd suggest you get going. Jumpstart your morning with a stop in Concord Coffee for a locally-roasted cup of joe and packaged coffee beans to go. Save room for a freshly baked pastry from the nationally publicized Born and Bread Bakehouse. A massive, rotating selection of baked goods (definitely try the Cruffins!) brings comfort to the soul. Speaking of food, did someone say peanuts and Cracker Jacks? Time your visit right, and take to Publix Field at Joker Merchant Stadium for an up-close look at MLB's Detroit Tigers Spring Training in full swing. Plan to spend time browsing the variety of unique boutiques and specialty shops in the downtown area. Whether you're looking for something specific or nothing at all, you're going to find it here. Lakeland also has a plethora of options for exploring arts and culture. Walk the Polk Museum of Art to view collections of Rembrandt, Picasso, and Warhol. Or, tour the largest single-site collection of famed architect Frank Lloyd Wright at Florida Southern College. When your stomach begins to rumble again, find delectable dishes at Black and Brew Coffee House & Bistro. They serve not just coffee but breakfast, lunch, and dinner options, plus wine! Or, take a seat at Nineteen 61 for an upscale Modern Spanish style meal with Latin America and Southern propensities.
Phew. I hope you can tell that a tour through Polk County will bring delight in every form, whether you're headed north or south, east or west. Make the time, plan the trip and discover what you never knew you were missing.
Plan your adventure to central Florida's Polk County.